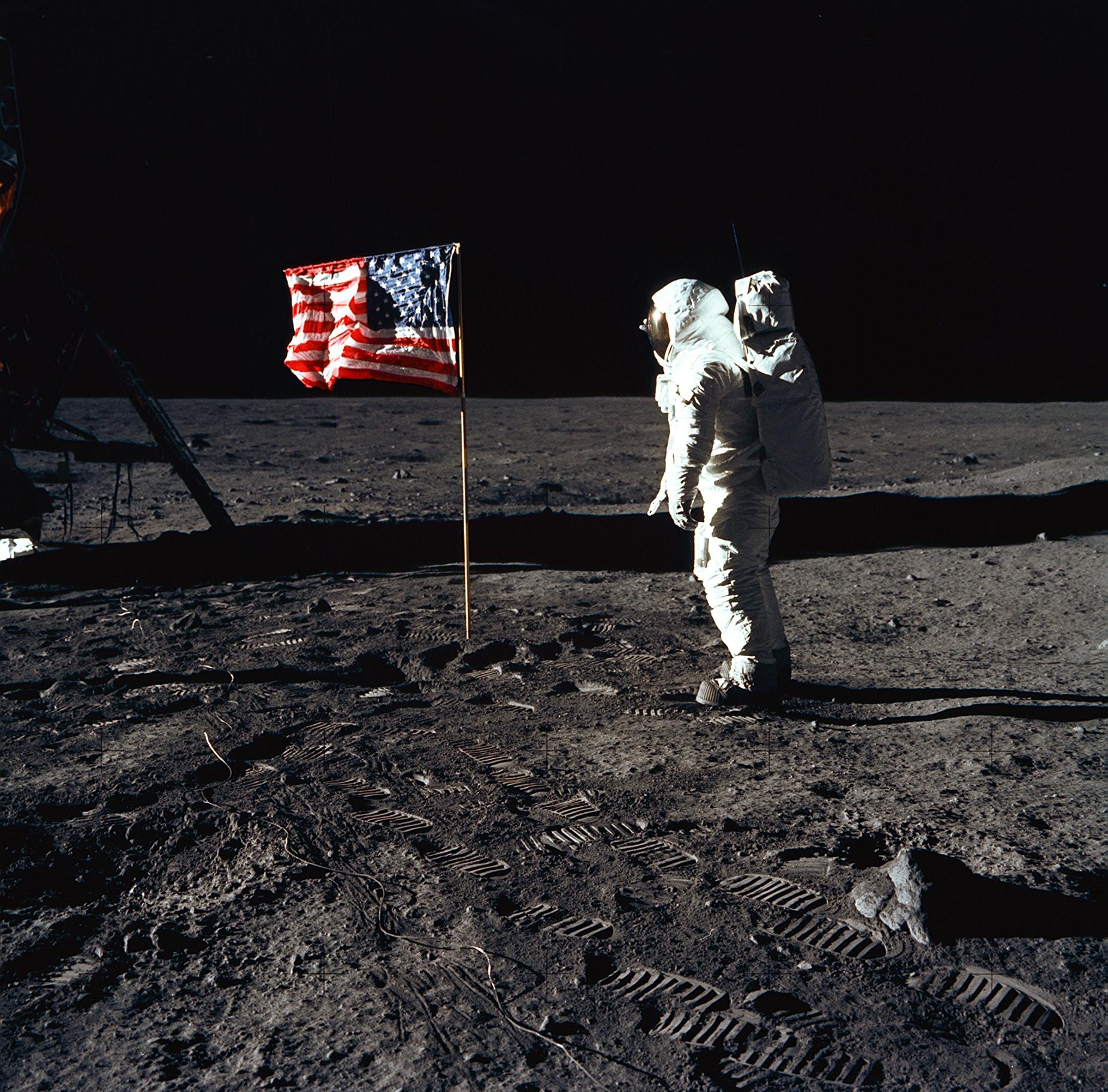 apollo-11.tv
Promoting STEM Education. Re-Live history Through the Video Of the Entire Moonwalk.
view the Short "Moonscape" Trailer below.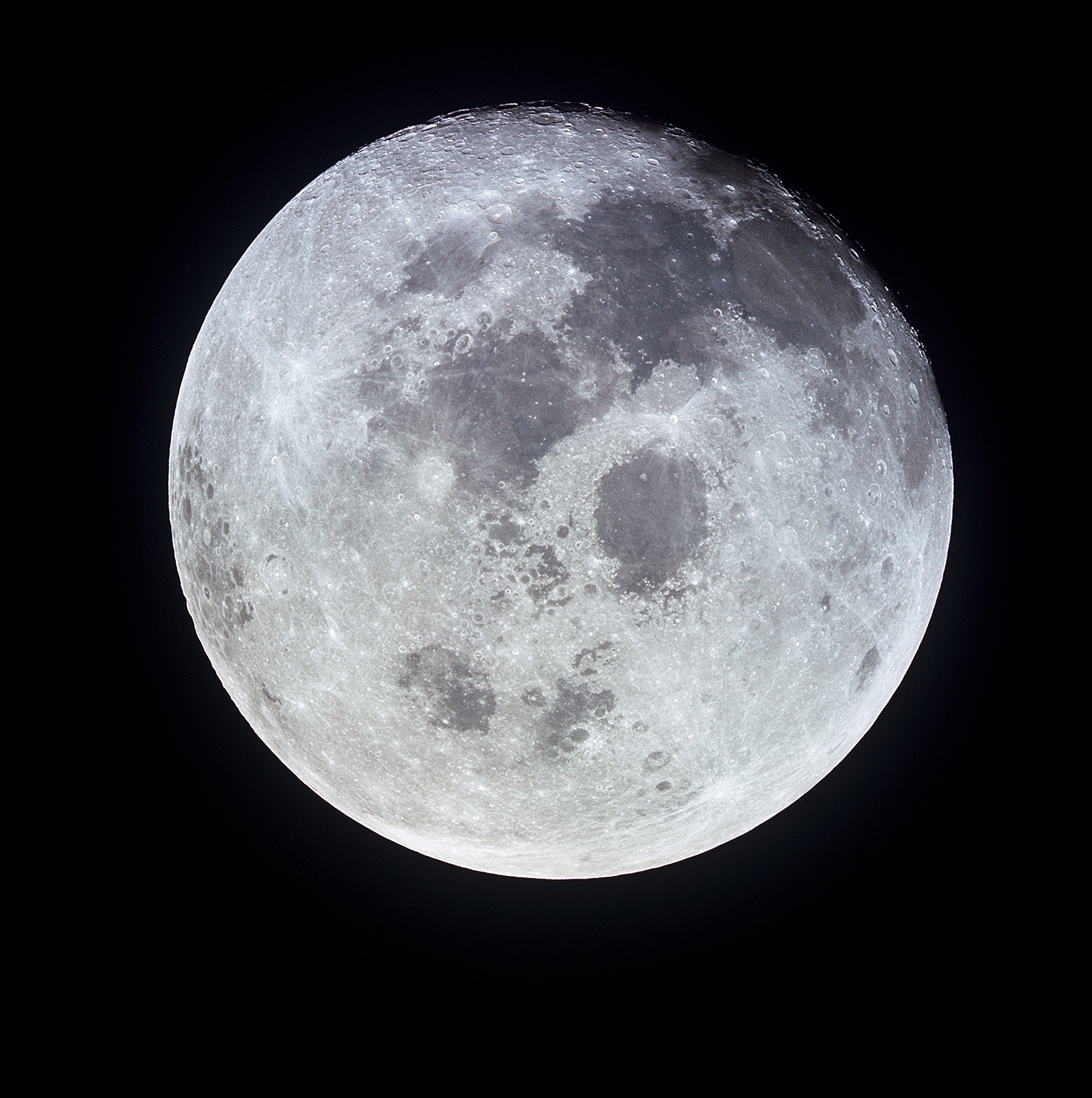 51 years ago, Apollo 11 will launch
for its trip to the Moon in:
Re-live history, register FREE to see our 3-1/2 hour restoration and enhancement of the Apollo 11 Moonwalk. Titled: "MoonScape."
Three & Half Hour
Documentary of the Entire Apollo-11 Moonwalk
Dozens & Dozens
Explainers & Videos
Complete
Lesson Plans
A great opportunity for use in STEM education. PLUS, it is all FREE to use!
Use it in your classroom or give individual students their own access at home. Or, host a public watch party. Simply register for your FREE and unlimited access and view the content as often as you wish.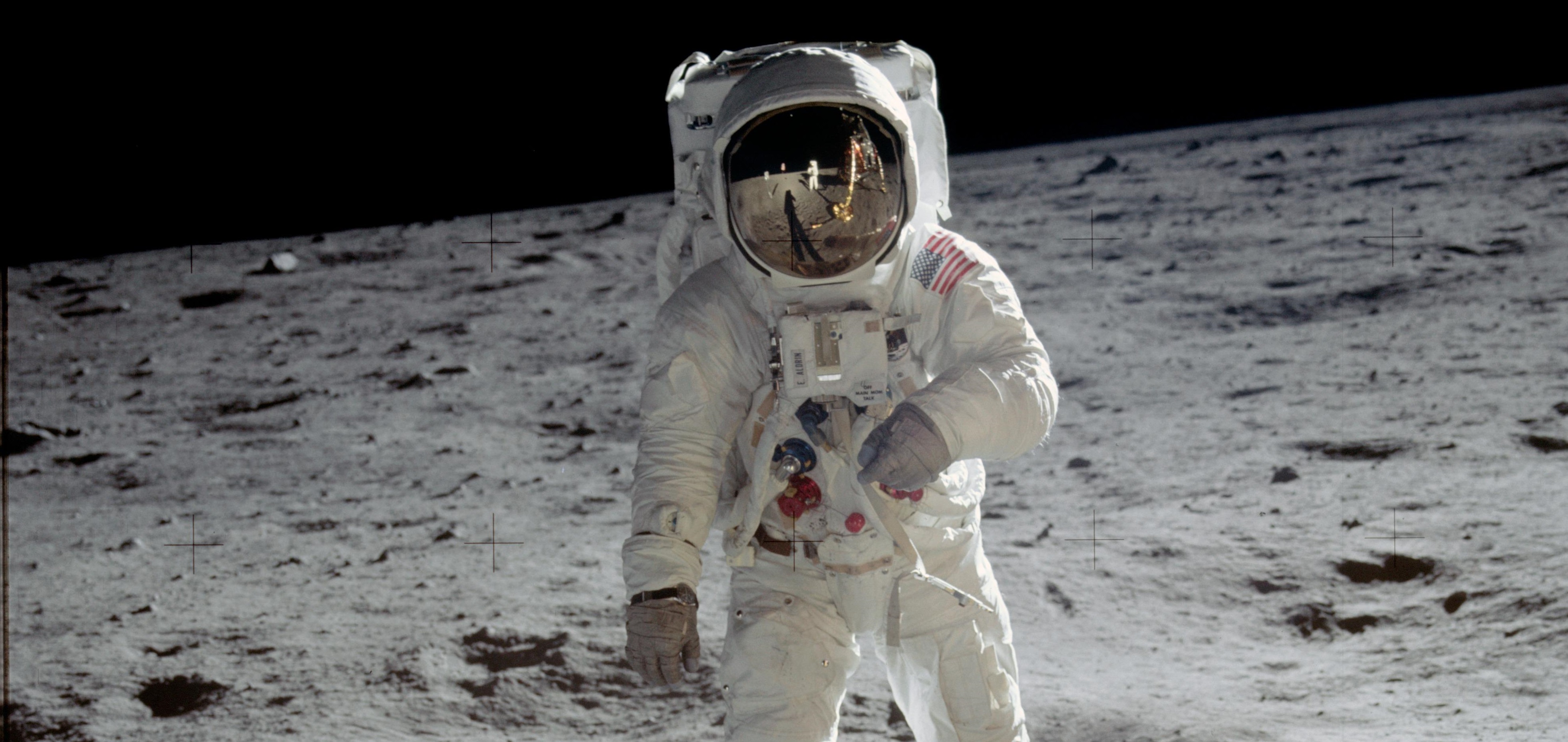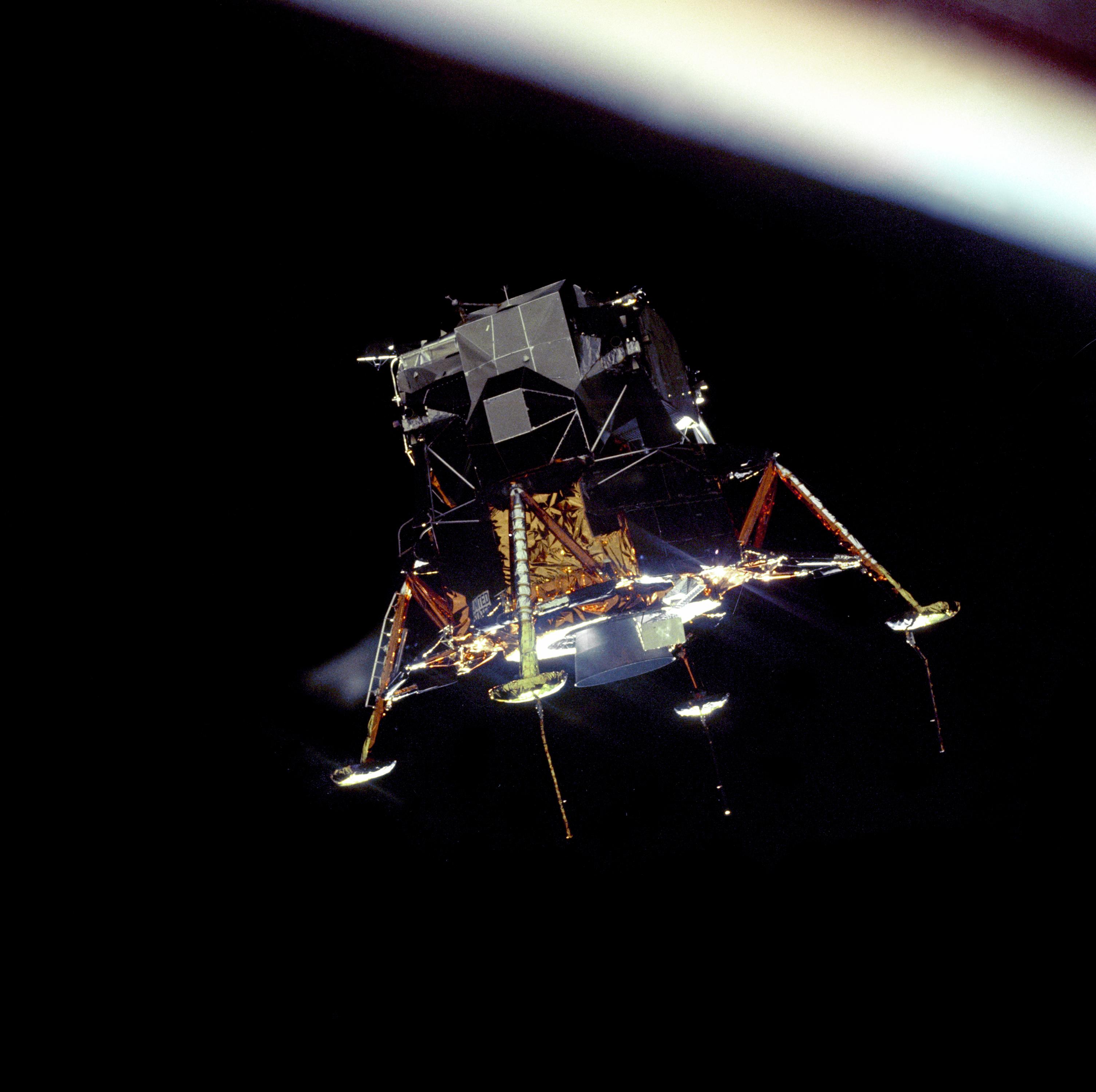 Through the eyes of the astronauts!
Rescanned
Most documentaries during the past forty years have used footage whose quality was degraded by multiple analog transfers: instead, we get as close as possible to the sharpness and richness of the original images. It allows you to see rare and unusual details of the historic event from multiple viewpoints and with unprecedented clarity by using the best available scans and transfers of the original material.
Faithful
Moonscape doesn't "cheat" by using footage taken out of context or from other Apollo flights for dramatic purposes. Every picture and every sound are original and true to the actual sequence of events, as documented by NASA's Apollo Lunar Surface Journal by Eric Jones.
Enhanced
Photographs that were taken in sequence are assembled into panoramic views; the TV and color film footage is shown in sync with the radio communications and with the photos. All the astronauts' communications and the Mission Control audio are subtitled for clarity.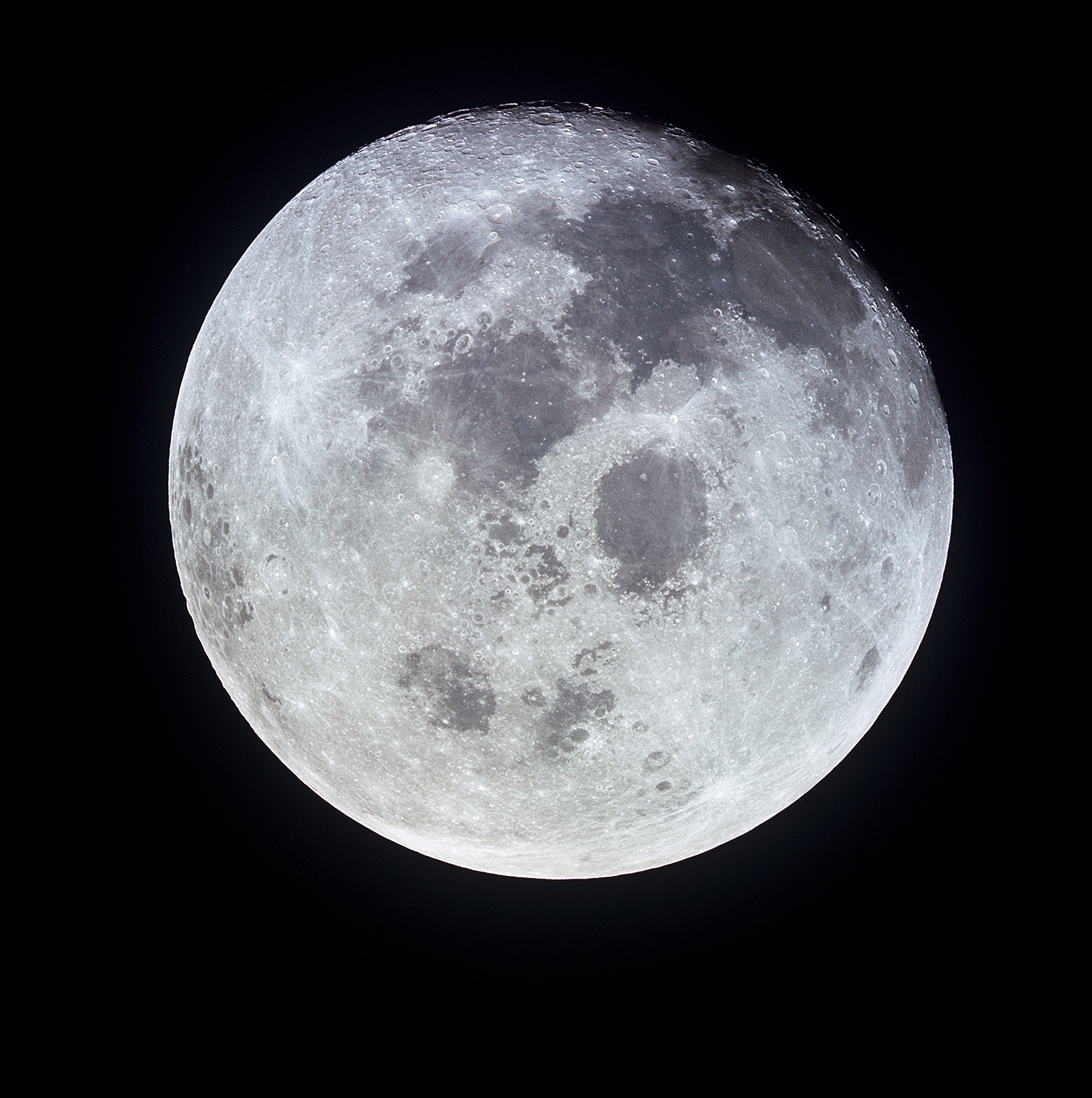 It's All FREE!
All of our content is free to use as much as you wish. We're here to support STEM education in grades K-12 and in higher eduction. The apollo-11.tv website is entirely supported by donations, include contributions from space enthusiasts all over the world for producing the Moonscape documentary. The production team purchased the amazing restored and retransferred 16mm footage of the Moonwalk from the sames source used by documentaries such as "In The Shadow of the Moon."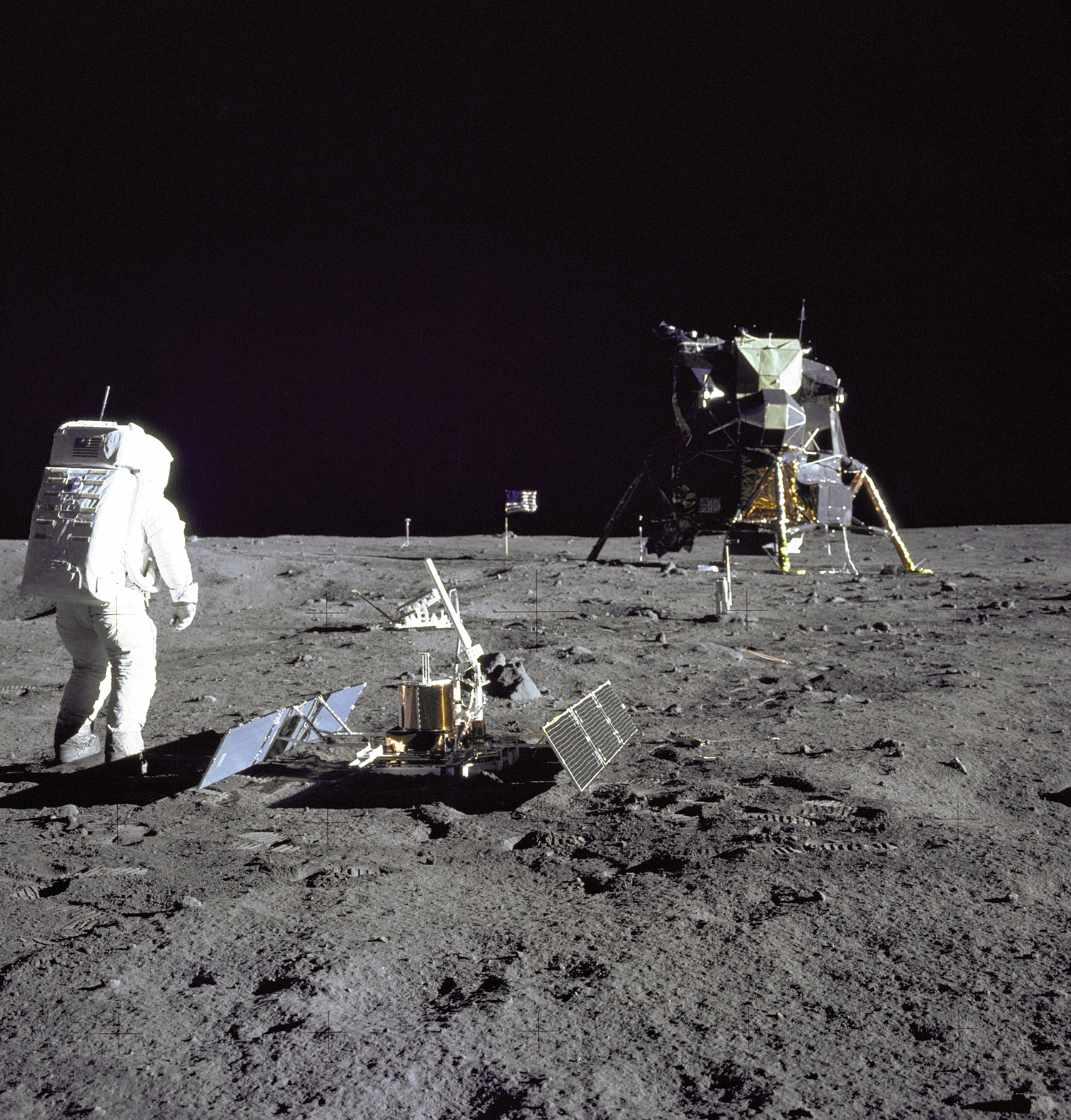 See history as it happened!
Re-live history through the historic video of the Apollo 11 Moonwalk; restored and enhanced, presented in HD.
Moonwalk
See the entire Moonwalk in a documentary made with restored video and enhanced with the film, photographs and air-to-ground audio not available in the original TV broadcast.
Explainers
See dozens of curated background and explainer videos about the Apollo 11 mission; take a deep dive into the science, technology and engineering behind the Moon landing.
Documents and Photos
For everyone, download historic NASA documents and reports. Plus, well-stocked photo galleries. For teachers, download lesson plans from NASA and the NEA.